Determined Remy Looks Ahead After Strong Dutch GP At Assen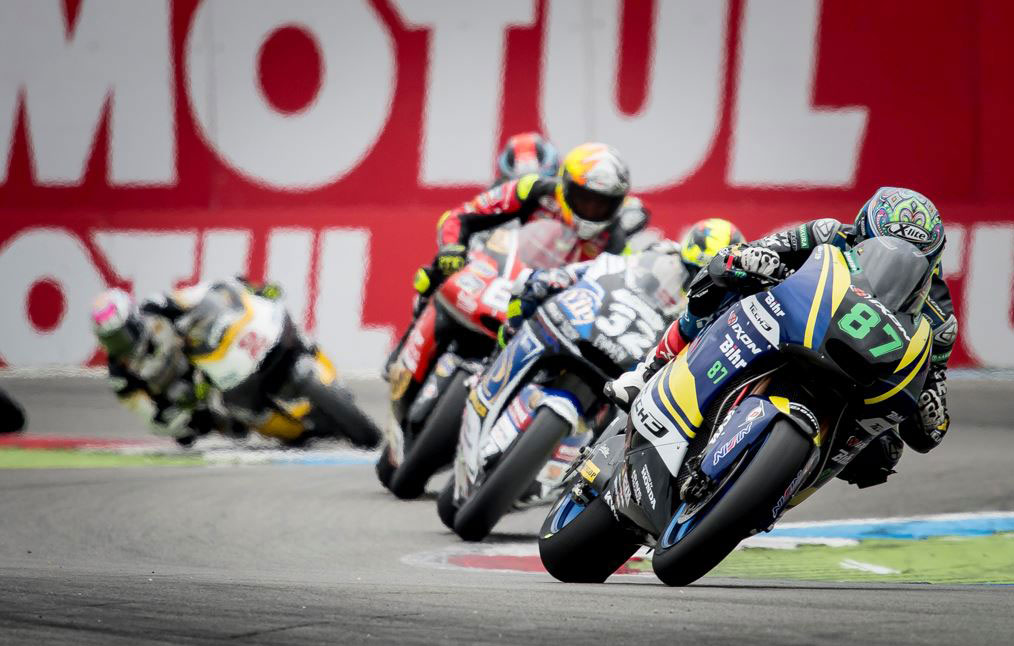 The 8th round of the Moto2 World Championship at the iconic Cathedral Of Speed, the TT circuit in Assen, the Netherlands lived up to its reputation earlier today providing fans trackside and around the world an enthralling 24 lap race that saw Australian Remy Gardner finish in a very credible 16th place.
Mixed weather conditions throughout the weekend allowed Remy to show his skill in both the wet and the dry, the #87 posting some impressive times from the very first Free Practice session on Friday.
Qualifying 21st on a drying Dutch circuit yesterday afternoon, the Tech3 rider was inside the top ten in this morning's warm up session providing a real sense of optimism ahead of the race which thankfully began in the dry.
14th at the end of lap one after passing 7 people on the opening lap, Gardner kept his focus, maintaining his position before involving himself in an epic fight for the final championship point.
After riding race long with chatter and a loss of grip, Gardner's pace worsened with 5 five laps to go meaning he dropped to 16th, and despite a valiant attempt on the final lap of the 2.822 mile circuit 16th is where he would remain, narrowly missing out on his second point scoring ride of the year.
Today's result once again shows Remy's potential and with just a week until the German GP at the Sachsenring it won't be long until the #87 Mistral 610 rider / machine combo will be back on track.
Remy Gardner:
"That was a long hard race. My ankle is still giving me problems and the bike still has some chatter that we are trying to fix. It was hard to stay consistent. I made a great start and passed a bunch of people but then later in the race had three bad laps which let Navarro catch me. I tried to to take the place back around the outside at Turn 14 on the last lap but I couldn't make it stick. Anyway, we learned a lot and I am confident that if we can just fix the issue with the chatter we can make a big step forward. Off to Germany now so it's time to rest the ankle. Thanks to my Tech 3 Moto2 team and all my supporters."